Advertising Business.
We make sure you succeed in crossmedia advertising business.
Media companies are challenged by highly complex workflows and structures in the advertising business. Are your objectives defined by a perfectly maintained sales database, communicative marketing, highly informed, well-managed and agile sales teams, hyperefficient order management, and thanks to connected data, transparent reports and impulse statistics? We provide exactly what you need for it.
Variations of Modern Advertising
Print Advertising Media
Format ads
Ad specials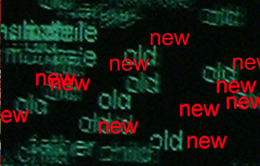 Digital Advertising Media
Display
Realtime Advertising
Audience Extension
Affiliate Advertising
Lead Brokerage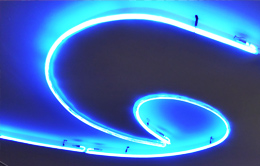 Do You Know Your Customers?
The ideal prerequisite for knowing all about your customer is managing your advertising business by using ONE centralized media CRM. The CRM delivers comprehensive customers files including extensive customer profiles, activities, profiles, campaign emails and much more …
All employees access these centralized data.
From communicating media performance to evaluating potentials
Our systems support various communication impulses, specifically for identifying the advertising potential:
generated from historic business data
depending on editorial theme schedules
through theme and industry specific selection
derived from activity indicators
Target Group Selection
A centralized media CRM with profiled and selectable customer data creates the foundation for identifying target groups and leads.
Campaigns
Success tracking, response, follow-up campaigns including business partner management and interface operations (for instance, providers of mailing services) are crucial in campaign management.
Feedback Management
Sales reports and information about customers are delivered to centralized and communicative CRM system in realtime – connection to Exchange included.
New workflows are required for generating new business in the highly sophisticated crossmedia ad sales business.
Sales Opportunity Management
Integrated workflows enable you to succeed in the end-to-end management of your sales persons. In times of high demand they are faced with many inquiries in different phases of the sales pipeline. Making sure they do not lose track entails permanent control. This kind of control is implemented in the various statuses of parallel sales processes with intelligent and automated impulses.
The process of preparing an offer must be quick and smooth. And, commercially correct and visually attractive. Our offer management provides the automation of these features. Using our software enables you to generate crossmedia offers with just a few clicks. All condition-relevant parameters such as discounts and sales commissions are reliably captured. Any kind of advertising media can be offered, whether print, event or digital.
New generation online advertising revenues are increasingly generated from consumer profiling. But, also display advertising, lead management, realtime advertising, realtime bidding, and premium private marketplaces are supported by our systems.
The transfer of acquired orders to the ERP system is performed at the push of a button while customer profiles are completed in the CRM.
Collaboration of a CRM with an ERP results in a crucial competitive edge for media companies. The ERP ensures access to all CRM data and, in turn, generates data for the CRM in realtime.
muellerPrange considers the perfect and comprehensible order management as a service for our customers and an integral part of our holistic 360-degree CRM system. Especially, when it comes to complex media pricing models or multidimensional business with agencies and advertisers.
Our software solutions let you easily create any kind of ads, format ads or smart ad specials. Whether it is about accurate pricing, documentation, billing as agreed with the customer or discountability in any breadth and depth.
We offer a platform for classified customers where they can quickly log in and design their own ads. Under the hood is a high level of automation. Automatic completion, order confirmation, and billing are performed without the advertising sales agent having to take any more action.
Complicated calculation processes in online advertising with different campaign periods and accrual logics for transition to financial accounting systems (DATEV, SAP, and others) are implemented easily. Based on a return interface actually delivered quantities are written back and reliably recalculated in the centralized order management system.
"One-Order-one-Bill" is what we do perfectly. All kinds of vouchers such as invoices, cancellations, credit notes, debit notes, sales commission statements, and revenue accruals are managed here.
Business Intelligence at the Push of a Button
The automatic transfer of data to BI is already performed at the moment in which the order is entered in the ERP. We know the object, issue, publication, period. We know what, by whom, how much, which agency. Insights are all the more valuable if you are capable of connecting data. And, we ensure data gets connected.
Descriptive statistics are automatically created and automatically distributed. Even to users who do not collaborate within the operations systems, such as managers or CEOs. They are provided control and management tools toasses, for instance, the performance of sales persons.
Huge and unstructured data volumes are controllable and harnessed for use by the media company. Automated algorithms generate action-triggering statistics and are pushing automated processes and sales impulses.